As we age, it is important to pay attention to our gut healthy. This is because gut health affects so many aspects of our overall well-being, from digestion and immune health to mood and energy levels. But there are some tips and tricks you can use to maintain a healthy gut as you age. From simple changes like incorporating digestive health supplements to developing better daily habits that help keep your digestive system strong, these 10 tips for keeping your gut healthy will help ensure you stay healthy — inside and out. So let's dive in to learn the best ways to keep your digestive system functioning at its peak as you age.
1) Consume Probiotics
Probiotics are beneficial bacteria that live in our gut and help with digestion, nutrient absorption, and keeping the balance of good bacteria in check. Probiotic supplements can be taken orally or found naturally in foods like yogurt. Probiotics can help reduce harmful bacteria in your gut, improve digestion, and even improve mental health. However, it's important to note that everyone's gut microbiome is unique, and what works for one person may not work for another. So it's best to consult your doctor before starting any new supplement regimen.
2) Eat More Fiber
Fiber is found in many fruits, vegetables, and whole grains, so adding more of these foods into your diet can help you get the recommended daily amount. Eating high-fiber foods such as pears, strawberries, avocados, apples, and popcorn can help reduce constipation and keep your digestive system running smoothly. Whole grains like oats, quinoa, and barley are also great sources of fiber that can help you feel full longer and maintain a healthy weight.
3) Cut Out Soda
One of the best ways to keep your gut healthy as you age is by avoiding sugary drinks and sodas. Not only are these beverages packed with empty calories, but they can also cause inflammation in the gut. This inflammation can lead to various digestive issues, such as bloating, constipation, and irritable bowel syndrome. To stay healthy and avoid these problems, it's best to stick with water or unsweetened tea instead of sugary drinks. Additionally, try adding fresh fruit or herbs like mint or basil to your water for a refreshing twist.
4) Try Digestive Health Supplements
As we age, our digestive system can become less efficient. To help maintain gut health, it's important to consider taking digestive health supplements and digestive enzymes. Digestive enzymes break down food particles into smaller pieces so the body can absorb them more easily. Probiotics and prebiotics are two popular types of supplements that can help promote healthy bacteria in the gut. Fiber is another essential nutrient for digestion, as it helps keep things moving through the intestines. Vitamin C is also beneficial for digestion, as it helps with the absorption of other nutrients and aids in maintaining a healthy immune system.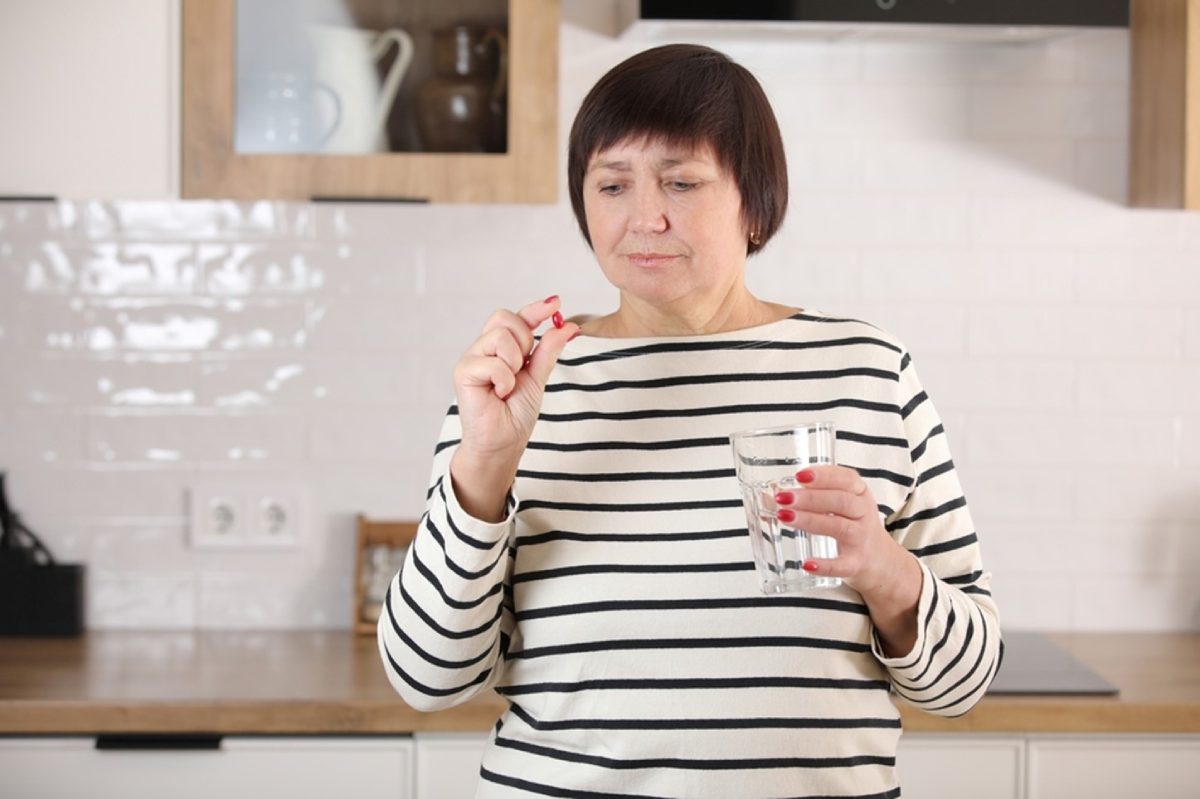 5) Eat Less Red Meat
Red meat can be difficult for some people to digest and can cause inflammation in the gut. Eating too much red meat can also increase your risk of developing diseases like cancer and heart disease. Instead, opt for leaner proteins like fish or poultry, which are easier for your body to break down and contain fewer saturated fats. Adding more plant-based proteins like beans, lentils, and quinoa into your diet can also help improve your gut health by providing essential vitamins and minerals that support digestion.
6) Get Tested for Food Allergies and Intolerances
As we age, our body's relationship with certain food changes and just because something was once tolerable doesn't mean it will remain so. To ensure your digestive system is functioning well, consider getting tested for any food allergies or intolerances you may have developed over time. This way, your doctor can provide personalized guidance on which foods to avoid and how best to incorporate them into your diet. You may also work with a nutritionist specializing in gut health to ensure you eat the right foods for optimal digestion.
7) Address Physical and Mental Health Issues
Physical issues such as hormone fluctuations, diabetes, and other medical conditions can affect our digestive system. Mental health issues like stress and anxiety can also contribute to poor gut health. Taking care of your physical and mental health is vital to maintaining a healthy digestive system as you age. You may find that better gut health is among the benefits of hormone replacement therapy or stress management techniques that could help regulate your digestive system. There are many solutions, but they start with an honest personal assessment and willingness to make changes.
8) Try Herbal Remedies
Herbs like slippery elm, fennel, peppermint, and ginger can help soothe the gastrointestinal tract and reduce inflammation. For added benefits, you can try drinking a cup of ginger or peppermint tea after meals. Additionally, you can add herbs like turmeric and cinnamon to your cooking for an extra boost of flavor and nutrition. By focusing on adding these herbs to your diet, you can improve your digestion, reduce inflammation, and enjoy better gut health as you age.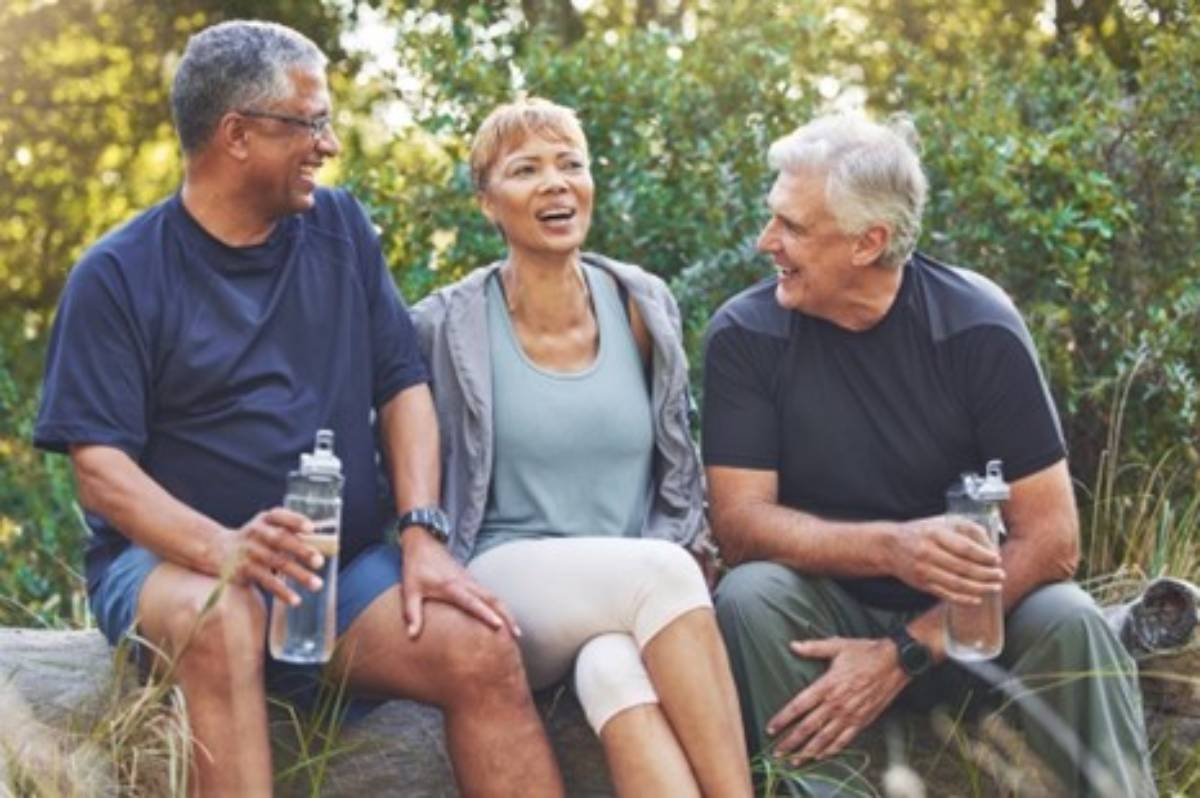 9) Stay Hydrated
Drinking plenty of water throughout the day helps keep your digestive system running smoothly and can help prevent constipation. Water also helps flush out toxins from the body, which can help reduce inflammation in the gut. Additionally, water helps to break down food particles, making it easier for your body to absorb nutrients. As we age, we're more prone to dehydration, so paying attention to your water intake and drinking plenty of water throughout the day is important. But if drinking water alone is not enough, you may want to consider IV hydration in Chicago, which can provide a more effective and targeted approach to hydration. IV hydration therapy delivers fluids, electrolytes, and nutrients directly into your bloodstream, bypassing the digestive system altogether. This can be especially helpful for those with gut health issues such as leaky gut syndrome or inflammatory bowel disease, as it allows for better absorption and utilization of nutrients.
10) Get Regular Checkups
Regular checkups with your doctor are essential for maintaining good gut health as you age. Doctors can help diagnose any potential issues early on, which can prevent them from becoming more severe in the long run. They can also provide personalized advice on making the best dietary and lifestyle choices for your needs.
Final Thoughts
By considering these tips, you can keep your digestive system healthy as you age. A balanced diet full of nutrient-rich foods, regular exercise, and plenty of water are all important keys to maintaining gut health. Additionally, get tested for food allergies or intolerances and address any physical or mental health issues.