Today's world is one of rapid change, and the medical industry is no exception. One constant, however, has been the need for the scrubs uniform — and no chance in sight of anything emerging to replace them. They are, undoubtedly, the best possible uniform for healthcare professionals, and they've been innovated often to reflect this. But which ones are right for you? Choosing a set of scrubs can be tricky at first, but what can be even trickier is figuring out how many you might need, what purpose each piece fills and what your work wardrobe should look like when it's all put together.
Actively and Outwardly Express Yourself
You pretty much live in your scrubs, which is why it's so important as a nurse to explore different types of scrubs uniform according to your style. A unique or quality set of scrubs can improve your ability to express your style — especially when paired with a great set of nursing shoes, compression socks, hair accessories or a nursing bag.
Now, more than ever before, nurses can express their personalities while remaining professional and efficient. Modern trends and mindful designs have inspired pieces like long-sleeve scrub tops and jogger-style scrub pants, patterns that include everything from your favorite foods to your favorite cartoon characters and colors that go beyond starched whites and bright bold solids. Whether worn alone or combined with one of the fashionable and functional accessories noted above, there's a lot of fun to be had when choosing your scrubs for the day!
Be Able to Change with the Seasons
When you live in an area with seasonal changes, it's crucial to explore different types of scrubs according to your seasonal needs. When it comes to hotter seasons and environments, scrub shirts with short sleeves should be your go-to. Along with this, finding scrubs made from classic cotton and innovative four-way stretch fabric will help to wick moisture away from the skin and leave you feeling cool and comfortable.
Investing in a warm-up jacket of any sort or pieces like underscrub knit tees, on the other hand, will keep you significantly warmer when the seasons change. Transitioning the colors, hues or patterns of your scrubs, depending on the season, can also help to match the overall mood in the external world while you embrace and improve it internally.
Keep All of Yours Scrubs New and Crisp
How often you have to replace your scrubs depends on a lot of variables. A good rule, no matter where you practice or what kind of nursing you do, is to replace your scrubs at the first visible signs of aging or wear.
Though wear and tear are more likely to occur before signs of aging, scrubs are put through frequent and thorough laundering and drying processes that will accelerate aging in a major way. Threads will start to become weak and colors will begin to fade quickly when washed too often, but properly cleaning your scrubs is necessary.
By owning multiple sets of nursing scrubs, you can help yourself avoid this issue and slow the aging process for every set you own. If you have a favorite set of scrubs and can't help but to wear and wash them for every shift, remember that there's no shame in purchasing multiple pairs of the same scrubs!
Prepare for Influxes in Your Weight
People fluctuate around 2.2 – 4.4 pounds regularly. With variables like menstruation, medications and more playing a part in this as well, you may even experience additional weight gain or loss.
Significant changes to your weight and things like bloating can result in ill-fitting clothing that would normally fit you just fine. Not only do you want to avoid ill-fitting attire for professional reasons and benefits, but for your own comfort and benefit as well. Scrubs that are too tight will leave you unable to perform efficiently because you're restricted and uncomfortable; meanwhile, scrubs that are too big will be equally inefficient and look sloppy.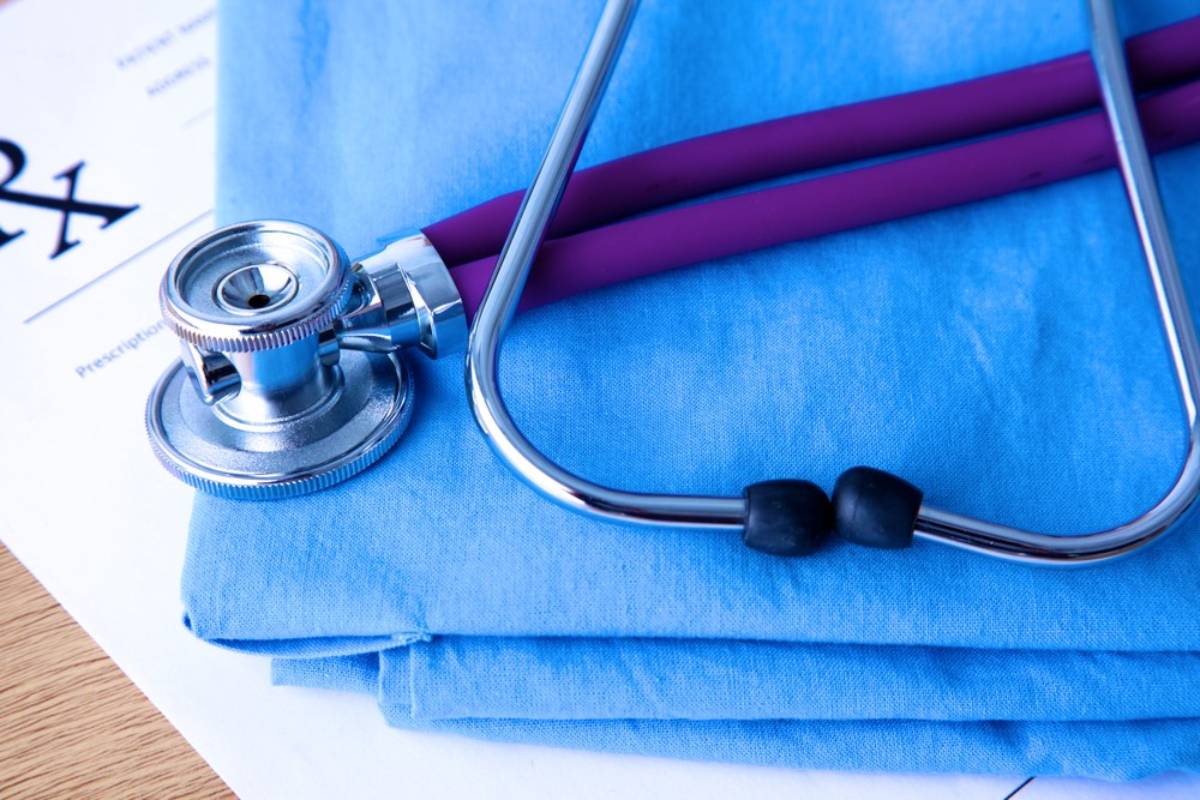 Colors Matter
It's always important to confirm your dress code and how colors are utilized at your place of practice, but, otherwise, it's all about choosing the colors that work best for your patients and make you feel the best when you pull them on! It'll likely be obvious what colors appeal to you the most and what impact they have on you, but what about your patients?
Colors have a tremendous impact on patients. Colors like white and blue, in particular, have been shown to have an extremely positive impact. Along with these, the color range from burgundy to plum has been recommended in particular for elder patients' benefit, and light pink shades have been noted to impact children in an extremely positive way.
Colors like red and black, and materials that have visibly rough textures, however, have been shown to have a negative effect if worn too often — with the exception of children, who seem to be impacted positively when visibly textured scrub tops are paired with white or blue scrub bottoms.
Different Days Call for Different Needs
As a nurse, it's important to remember to utilize the best scrub features for your environment and duties. Though you may not always know exactly what environment you'll find yourself in or what exact duties you'll be faced with, modern scrubs boast a ton of modern features that make it easy to adapt when you're wearing the right pair.
If you're unsure of what exactly the day has in store, details such as wide pockets, instrument loops, stretch panels, and tech-compatible attachments will help you to make sure that you're ready to take on anything, anywhere.
Make Laundry Days Easier and More Effective
The scrubs that a nurse wears have a tremendous impact on colleagues, patients, and families. From first impressions to health and safety considerations, there are a lot of reasons why thoroughly cleaning your scrubs is so important — so you should be making it as easy for yourself as possible.
For the sake of both your scrubs' and your patients' well-being, consider "hypo-allergenic," "non-bleaching" and "perfume and dye-free" products exclusively when it comes to cleaning your uniform.
Along with this, it's a good idea to find the best antimicrobial laundry additive for your needs, as it can reduce the risk of carrying microorganisms and fight bacteria responsible for odors. Your scrubs are going to need a heavy-duty wash, and they are going to need it often. Not only should your normal clothes not be mixed in with any contaminants that may be found on your scrubs, but they can't undergo this kind of intense and frequent washing!
You'll want to wash scrub uniforms as soon as you get home, or consider doing a load of laundry that only includes your scrubs. Because of this, most nurses recommend owning at least one work week's worth of scrubs to make this practice more efficient.
Have Enough to Mix And Match
Scrub uniforms are great because wearing a matching set of scrubs in the same color, fabric, and fit is an instant way to look and feel put together. That being said, a lot of nurses don't realize how easy scrub uniforms make it to mix and match to please their personality while still achieving this!
Thanks to standards in scrub materials and their overall shape and flow, most scrub pieces naturally work very well together. If your match isn't working so well, though, consider: pairing printed tops with bottoms in a subdued complementary color, utilizing a top with a cinched waist or wrap detail to accentuate curves if your outfit looks a little sloppy, treating your blue scrub bottoms like jeans (a neutral and noninvasive bottom) when choosing a top and matching a soft, colored top with more vibrant bottoms of the same color as opposed to two different colors.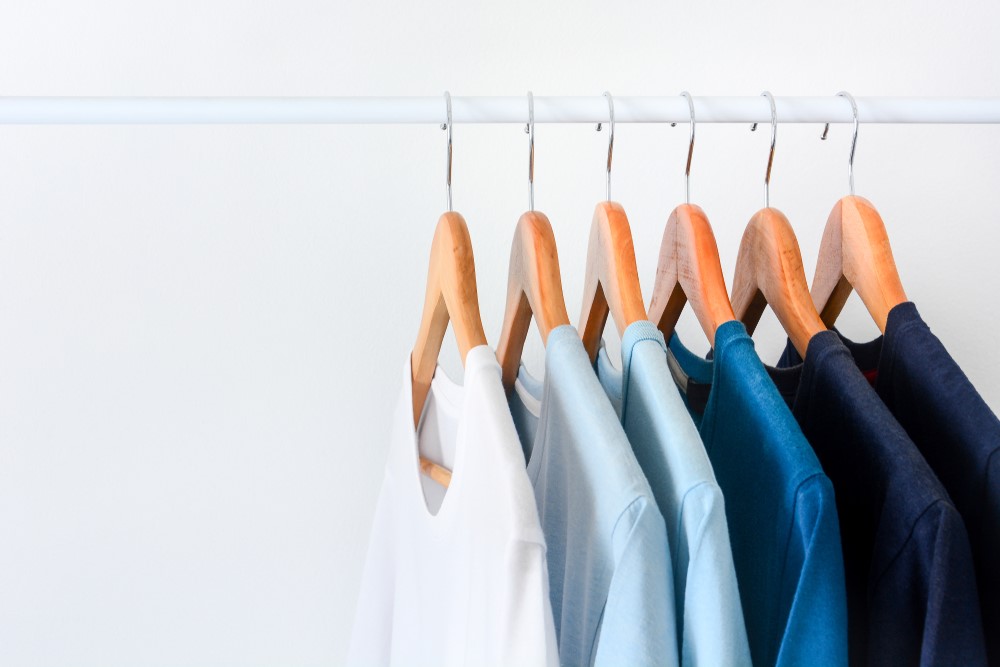 Which Set Will You Wear First?
When it's time to stock up on uniforms, make sure you're as well dressed for the job and capable of doing it as you are trained. Consider your scrubs carefully, but remember that it's important to explore different styles, and you are encouraged to have multiple pairs, so there's no need to be overly cautious!