RN and BSN Qualifications
Hi, I hope you are having a great day. The difference between an RN and a BSN is the level of education. RNs typically have an associate degree in nursing (ADN), while BSNs have a bachelor's degree. It means that BSNs have a more in-depth nursing theory and research education. They are also more likely to have leadership and management skills.
There are several advantages to having a BSN. BSN nurses are more likely to be employed in hospitals and other healthcare settings. They also tend to make higher salaries than RNs. Additionally, BSN nurses have more opportunities for career advancement. For more information, follow us till the end of the article.
There is often a misconception that the terms RN and BSN have the same meaning. However, they have several differences. The most common misunderstanding is that someone holding a bachelor of science in nursing can work as a registered nurse. Still, a registered nurse doesn't have to hold a BSN.
If you're wondering what the differences are between the two and want to explore getting a BSN qualification, check out the details below:
But, first, let's start with the foundations of these terms:
What is a Bachelors of Nursing (BSN)?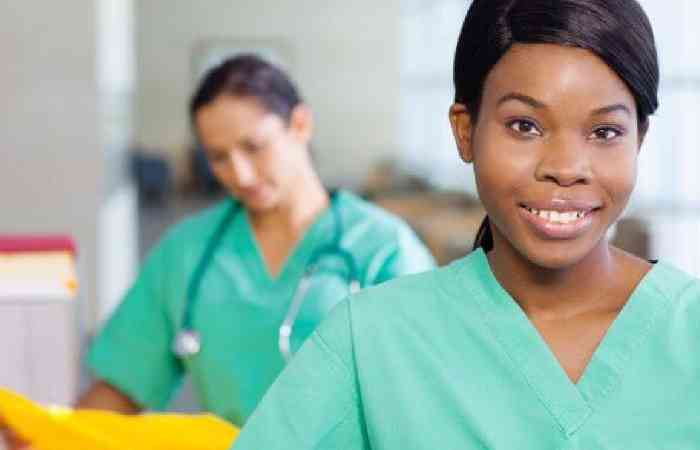 A BSN is a degree course for nurses. While the above entryways have a shorter study time, this program requires fours years of learning. Once this is complete, BSN holders typically have more opportunities in the medical field than those with associate or diploma qualifications. If you're looking to study for this course, you can take an RN to BSN Online program to enhance your resume.
What is a Registered Nurse (RN)?
Much like it sounds, a Registered Nurse is an individual that provides patient care in the community. However, they may also work in several other ways, such as providing information and education. To take this career path, you need to complete an associate degree in nursing (ADN) or diploma nursing program. These typically take two years to complete. After that, training is required to gain a license to work.
Benefits of a BSH Qualification
While a registered nurse doesn't require a BSN to work, it can provide some extra benefits if you have one. These include:
Improved Knowledge
As you study for longer for a BSN, this qualification delves deeper into nursing and patient care standards. As a result, you will gain a broader understanding of the sector and can incorporate this into your job role.
Improved Career Prospects
Registered nurses are always in demand. However, with a BSN, you have greater access to higher positions and advancements in your career. Employers also welcome this qualification or may encourage studying for it alongside work in your current role.
Improved Salary Prospects
While nursing is typically classed as a vocation rather than just a job, money is still a prominent aspect for aspiring nurses. With a BSN qualification, you may enjoy higher salaries in the sector. The average annual salary for a registered nurse in 2020 was $75,330. According to the Bureau of Labor Statistics, the industry is also projected to grow 9% between 2020 and 2030.
Typical Job Roles For People With BSN Degrees
There are many jobs for individuals that hold BSN degrees. These include:
School Nurse
Public Health Nurse
Registered Nurse
Emergency Room Nurse
Medical and Health Services Manager
Critical Care Nurse
The Future of Nursing
The job market and growth in this sector are always high, especially with recent events. However, with plans from the National Institutes of Health to encourage more registered nurses to have a BSN, this qualification could be a more prevalent feature in the next decade.