Applying to a medical school is a daunting yet exciting endeavor for most students. It's the first step to building a pathway into the field of healthcare, which is one of high stakes and equally high rewards for those dedicated to serving others.
If you're thinking about studying medicine in the US, it's essential to understand the procedures and processes required. Although the process is long and tiresome, it's worth it. If you graduate, you get to enter a job market that never loses demand and lets you contribute to building and supporting communities wherever you may be. You can get a feel of what it's like to enter a medical school in Texas or any other state by checking out this MedicalAid.org post.
It's important to note that not only is the career you're planning to enter tough. So is the path to it. So, it's a good idea to prepare yourself before making the move.
Here are six things you need to know about studying medicine in the US:
1. The Application Process
Especially for international students, it's essential to be thorough during the application process. For one, you must have graduated with a bachelor's degree in a relevant course. A typical medical program can go for up to seven years and depends on the prerequisite school you intend to study. Although specifications may vary from school to school, you should have taken standard science courses such as organic chemistry, biology, and general chemistry.
2. Qualifications
Again, these vary from school to school. For instance, some require you to have sat and excelled in your Medical College Admission Test (MCAT). There are some exceptions; BA/MD and BS/MD programs usually skip the application process altogether. However, note that it's more challenging to get into these. So, it's essential to double-check the requirements for a specific school.
Entry points are another critical factor in determining if you'll be accepted into medical school. Your score on specific subjects such as chemistry and biology can influence your major. Thus, if you're thinking of joining some courses, learn about the minimum scores required in the subjects you're taking by your school of choice. You can also consider other avenues for pursuing a medical profession without a degree.
3. Exam Preparations
You can't go to the next level with medicine unless you have the prerequisite knowledge to pursue it. Thus, it's essential to prepare adequately for examinations. There are guidebooks you can buy on what current entrance examinations for medical schools cover. You may consult teachers who have connections to the schools you're planning to apply to for advice.
4. Schedule
Medical studies are intensive and require time management. Thus, you need to plan a strict yet reasonable timetable. This way, you'll not miss classes and have time to go through a day's work.
You'll also be expected to attend clinical rotations and lab-based studies. They're all equally important since they equip you with knowledge and skills you'll apply in the field. Ensure you formulate a study routine that works for your case. Some practices that work best in medical studies include:
Reviewing your work every day
Taking better notes
Using audio and visual aids
Forming a study group
Tackling practice tests
Note that what works for others might not work for you. As such, it's vital to understand your own approach to studying and stick to it.
5. Research Projects
Undergraduate research projects come in handy when applying to medical school. They provide you with much valuable experience that certain employers value in the field. Plus, medical students have earned scholarships and entry into medical schools through research projects. If you have the time, energy, and resources, consider looking up opportunities to join research programs.
Suitable projects are a sure way to fast-track your medical career. Alternatively, you can check out some national bodies that support medical research and forge relationships with them. Before long, if you do an excellent job, your research could land you in a medical-related field in a school where you can pursue your studies.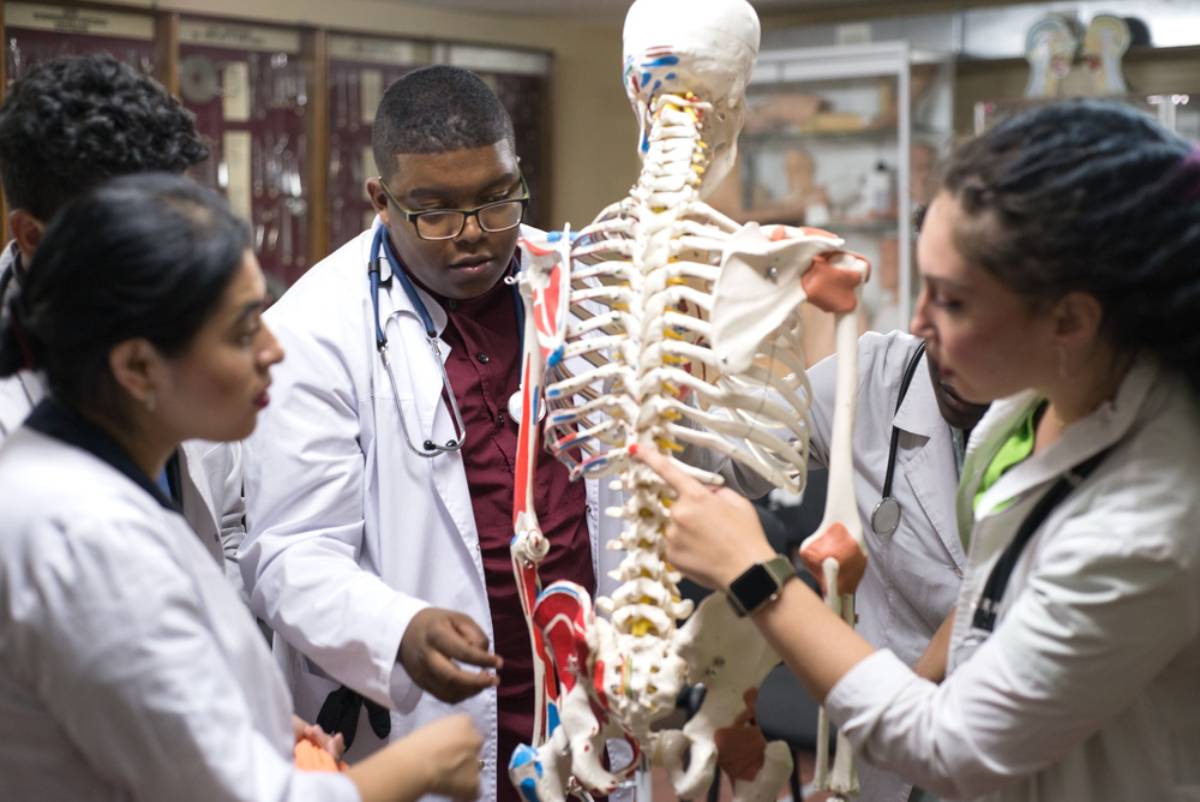 Start Your Medical Education On The Right Path
The healthcare field is certainly a line of work that rewards those who promise a high level of dedication, openness to learning, and hard work. For some people, the application can be just as grueling as an actual job. But preparation, commitment, and the right attitude can take you a long way.
Consider these tips if you're planning to enroll in a medical school. These are just the first few steps you need to take; there will be many more waiting for you once you step into the halls of your chosen institution. Here's to starting on the right path.